Hakea florulenta (HAKE-ee-ah floor-rue-LENT-ah)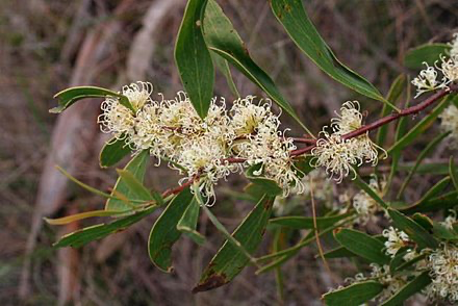 Common Names: Hakea, Three-nerved willow
Derivation of the name:
Hakea: from Baron Christian Ludwig von Hake, an 18th-century German patron of botany. 
Florulenta: Latin word meaning "abounding in flowers" or "flowering profusely".  Hakea florulenta was first formally described in 1855 by Carl Meissner from a specimen collected near Moreton Bay by Frederick Strange (1826 – 1854) who was killed by Aborigines whilst collecting near Mackay.